We all know that a structure would not be able to support itself and would fall down if it was not lifted. House lifting, as the name implies is when this lifting and moving of a house from one location to another is done vertically and requires professional skills to lift your house from the foundation, relocate, and assemble again.
Think About it. What if, you plan to sell your dream home and move on, you are probably not that excited anymore about finding another house for yourself. It might seem impossible for you to find another house or ideal home that will meet all of your needs in an easier way than dealing with the current one that has been damaged by a flood. You might even think of moving out of this house altogether and looking for something more convenient – perhaps somewhere far away from the dangerous potential recurrence of the flood. But if you cannot afford to buy another house right away yet, what do you do?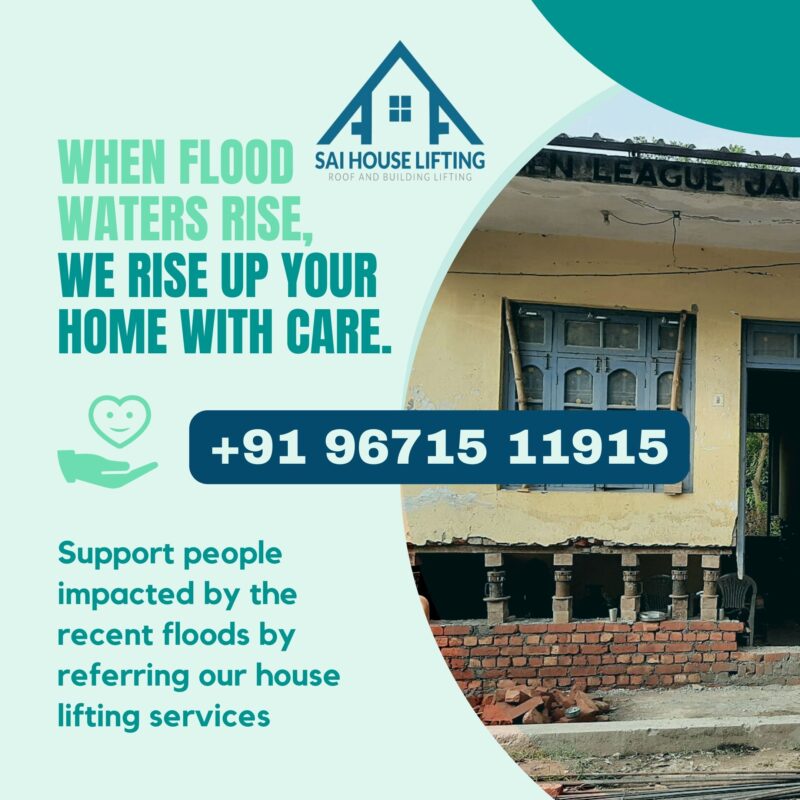 There is a real need for the house structure to be lifted from the damages. And it can't be overlooked. With help of a professional and trustworthy company, it is better to get a house structure lifted before by a professional who could offer the best services in your area. The whole process from start to end should be handled with care, as well as professionalism.
A good house structure lifting expert can do wonderful things for you because they have the experience necessary to get the job done and done right at a very reasonable price.
Need someone to inspect your flood-damaged home and tell you what repairs to make? Look no further, We at Saihouselifting.com provide a detailed analysis of your home's foundation.
Visit our site saihouselifting.com for your house safety during nature's calamities.