Sai House Lifting Company is the leading house-lifting service provider in Cachar, Assam. Our experienced engineers can lift your house and make it strong enough to withstand any natural calamity. We have a dedicated team of professionals who can lift your house with the latest machines and equipment. We also provide regular maintenance services to ensure that your home remains safe in all circumstances.
House Lifting Service In District Cachar Of Assam
When you want to relocate your house for any reason, there are many big and small things that you will have to consider. For example, some of the questions that need an answer are: how much time will it take? Where should the new place be located? How much money do I have at my disposal?
However, these are only some of the problems that can arise during such a project. What about moving appliances and furniture? Is there anything else I should worry about?
The answer is yes! You should definitely worry about this issue because it could ruin everything if not done right. As you know, there are many companies out there offering similar services but not all of them offer quality work like Sai House Lifting does.
Houselifting service in Cachar And nearly places
You can make the most of our experience and expertise by availing of our services. We are the best home lifting service provider in Cachar, Assam.
We are always there to help you out with your house lifting needs. If you want to shift your house from one place to another, then contact us immediately!
Why House Lifting Service Is Important In Cachar, Assam
Sai House Lifting Provides The Best House Lifting Service In Cachar, Assam. Our Services Are Very Cost-Effective And We Do It With Care And Safety To Your Valuables, Like Furniture And Electronics Equipment. We Also Provide Free Estimate For The Work Of Your Choice So That You Can Compare Different Quotes From Other Companies Too.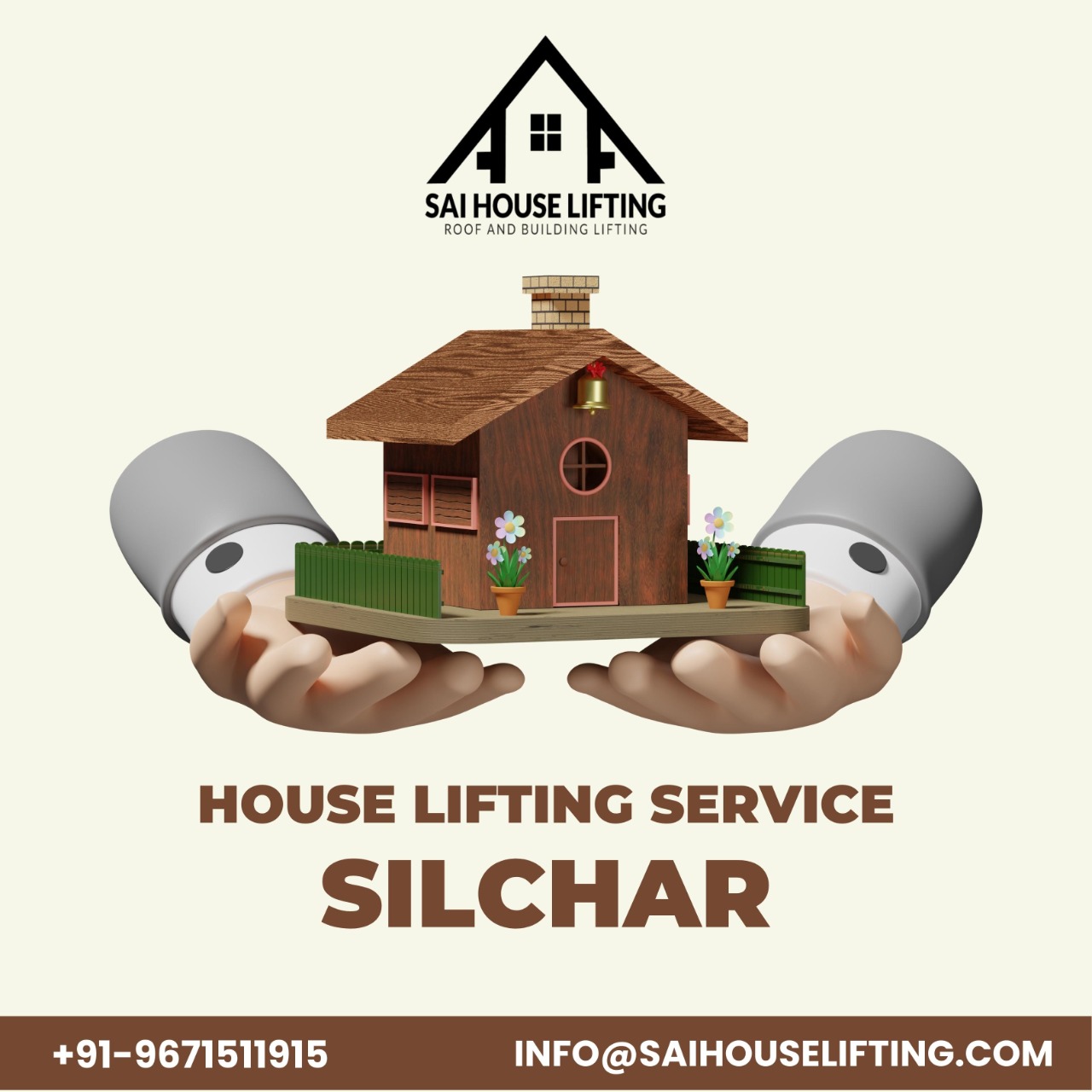 House Lifting Service By Sai House Lifting
Sai House Lifting is the most trusted house-lifting service provider in Cachar, Assam. We are known for providing quality services at affordable prices.
Houselifting Service In Flood Prone Areas
Floods are the most dangerous natural disaster that can affect you. Your house is at great risk of being damaged if it is located in a flood-prone area. You need to be prepared to face any kind of flood so that you can save your life from this natural disaster as well as save your house from damage.
House Lifting is the best way to save your house from the flood because it lifts your house up on strong pillars and keeps it away from water levels during heavy rains and floods. This will not only protect the structure of your home but also keep you safe from mold and mildew growth inside the walls and ceiling due to high moisture levels caused by flooding.
Sai House Lifting Company is the most trusted house-lifting service provider in Cachar, Assam.
We are a team of expert engineers and workers who have been working hard to provide services to our customers.
Conclusion
We are the most trusted house lifting service provider in Cachar, Assam. We offer all kinds of home renovation and construction services at very affordable prices. Our company has gained a lot of popularity in the market due to our dedication to customer satisfaction, quality work, and timely execution. Contact saihouselifting now!!