Hire a professional house lifting service in Delhi NCR and get the best result. Sai House Lifting Service is a leading provider of house lifting services in Delhi NCR. We provide all kinds of home lift services at affordable prices. Our team consists of highly trained experts who have gained years of experience in this field. So, if you want to lift your home with ease, hire our professionals now!
We are Sai House Lifting Service that deals with professional work of House Lifting Service in Delhi NCR.
Sai House Lifting Service Is A Well-known Name In The Industry. We Deal With Professional Work Of House Lifting Service In Delhi NCR
We are a team of skilled technicians who have been providing quality services for many years now and have gained immense experience over this period of time. We provide all kinds of house lifting services like concrete slab raising, slab jacking, foundation repair, etc., so if you need any kind of help then contact us immediately!
We Have A Good Experience And Professionally Trained Team For Lifts Your Home
We have a good experience and professionally trained team for lifts your home. We are experts in this field and well known in the Delhi NCR region. Our team is trained to lift your house with safety, reliability, and precision without causing any damage to the walls or floors of the building.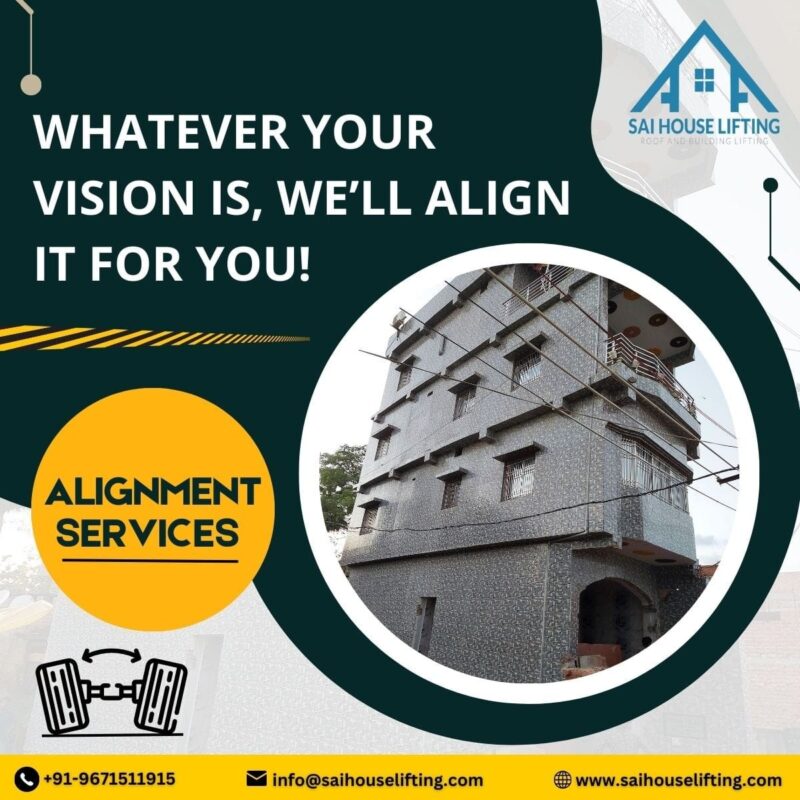 House Lifting Service In Delhi Ncr Can Be Costly For Many But With Us, You Can Free Yourself From This
House lifting is a very costly process, but with us, you can free yourself from this. We are the best House Lifting Service in Delhi NCR as we offer cheap and affordable House Lifting Services in Delhi NCR. Our House Lifting Service in Delhi NCR is cost-effective.
Why House Lifting Service Is Essential For Many Houses?
The foundation of your house is the most important aspect of it. If your foundation is weak, there are chances that you may face some serious problems in the future.
Some houses need to be lifted because they do not have enough space for people to live in them, or they want to add some more floors or terraces. In such cases, lifting becomes necessary so that they can add these things without any difficulty.
How Does House Lifting Service Help You?
House Lifting Service helps you to save money
The cost of house lifting is less than the cost of buying an apartment in a new building. It also gives you more space and makes your home look bigger than it actually is, which can be an advantage when selling your home later on.
House Lifting Service Helps You To Get Rid Of The Old House
If your house is not up-to-date, then it may not be attractive enough for buyers who want something modern and spacious. House lifting is one way to get rid of this problem by creating more space inside your old home so that it becomes easier for potential buyers to see themselves living there happily without feeling cramped or claustrophobic.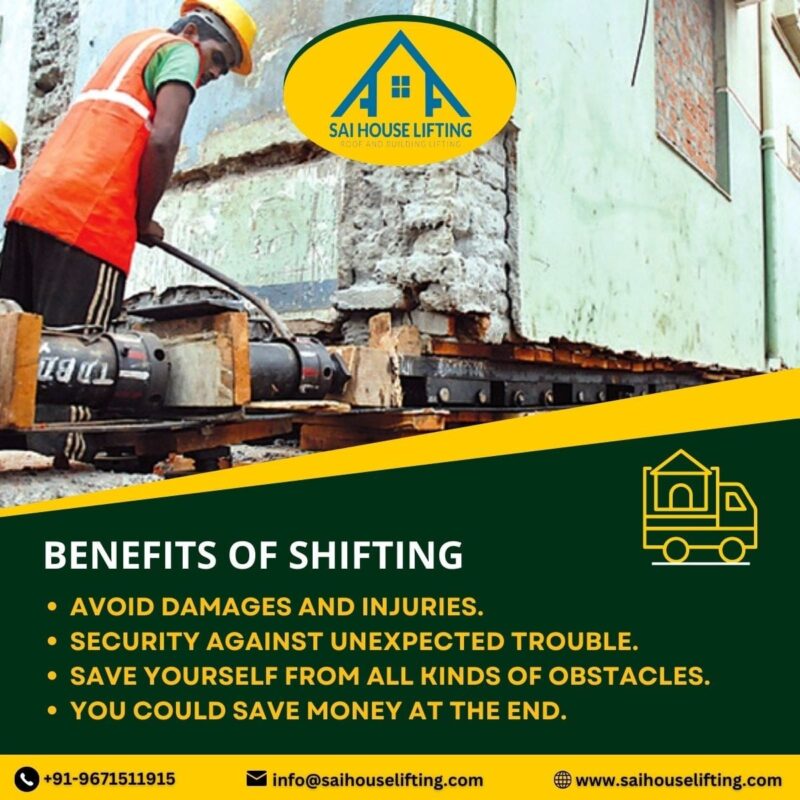 We Are Professionals And Do Safe Work For Your Home
When you're looking to lift your home, you want to know that you're in good hands. We have a great team of professionals who can do the job right and make sure that your house is lifted safely. Our team has been trained by experts, so they know exactly what they're doing when it comes time for your home's lifting service.
Visit Sai House Lifting Service For More Information About The Work
If you are looking for a reliable house lifting service in Delhi NCR, then Sai House Lifting Service is the right one for you. Our work is safe and reliable and we are available to help you with any kind of emergency situation. We have been doing this job for many years now and we have gained good experience in this field so that we can provide high-quality services at an affordable cost.
Conclusion
House lifting Service In Delhi NCR is essential for many of the houses. We at Sai House Lifting Service are professionals and do safe work for your home. If you want to know more about our services then please contact us today at saihouselifting.com.