You know that shifting your home is not an easy task. You have to plan everything beforehand and then execute it properly. If you are in Uppal and looking for a safe option, Sai House Lifting Service will be the best platform for you. We have all the necessary equipment and trained manpower to make your move as smooth as possible so that you can save time and money. House Shifting Service In Uppal, Hyderabad is now easy.
House Shifting Service In Uppal, Hyderabad By Sai House Lifting Service
The Sai House Lifting Service is a professional house-shifting company in Uppal, Hyderabad that offers a wide range of services including shifting your home, office, or any other building to a new safer place.
We are experts in the field of moving your house, office, and other building safely in an efficient and timely manner. We have more years of experience in this industry and we have helped many people relocate across India without having to worry about their belongings being damaged during transportation.
Our team members are highly trained individuals who understand what it takes to carry out a successful relocation without causing any damage or delay along the way.
Why Should You Hire A Professional In Uppal Hyderabad For House Shifting Service?
If you are planning to move your house to a new place, you may have plans of doing it on your own. But the fact is that hiring professionals In Uppal Hyderabad are a better option than doing it yourself because they will help you move your entire home at minimum cost while keeping in mind all safety standards.
You can trust us with even the smallest entity of your home because we take care of our clients like family members.
Advantages Of Hiring Sai House Shifting Service As Your First Choice?
If you are thinking of hiring a house shifting company for your upcoming home relocation, Sai House Lifting Service is the best choice for you. The reason is that we have been offering our services for many years now and have acquired an excellent reputation in Hyderabad. Our team members are well-trained and highly experienced in all types of residential shifting including local as well as interstate relocation.
We are known for providing high-quality services at reasonable prices to our customers. Moreover, we also offer free online estimates on request which makes it convenient for people who don't want to deal with salespeople directly but just want to get an idea about how much they will be paying before hiring us.
What's more? We take care of every aspect related to your relocation so that there won't be any hassle when moving your house!
Lift Your Entire House With The Right Machines And In Less Time
The best part about smart house shifting is that you don't have to lift and transport your entire house with your own hands. Indeed, you can trust the job to experts and let them do all the hard work for you. This means that all the unwanted stress that comes with moving houses will be taken care of by someone else. As a result, you are free from worries about anything at all during this time—which is why we recommend hiring professionals if you want to ensure a smooth and successful relocation experience!
When it comes down to it, the right machines will help make sure that everything runs smoothly while also making sure your home remains safe throughout the process. They allow for both quicker relocation times as well as an increased safety factor when it comes down to transporting.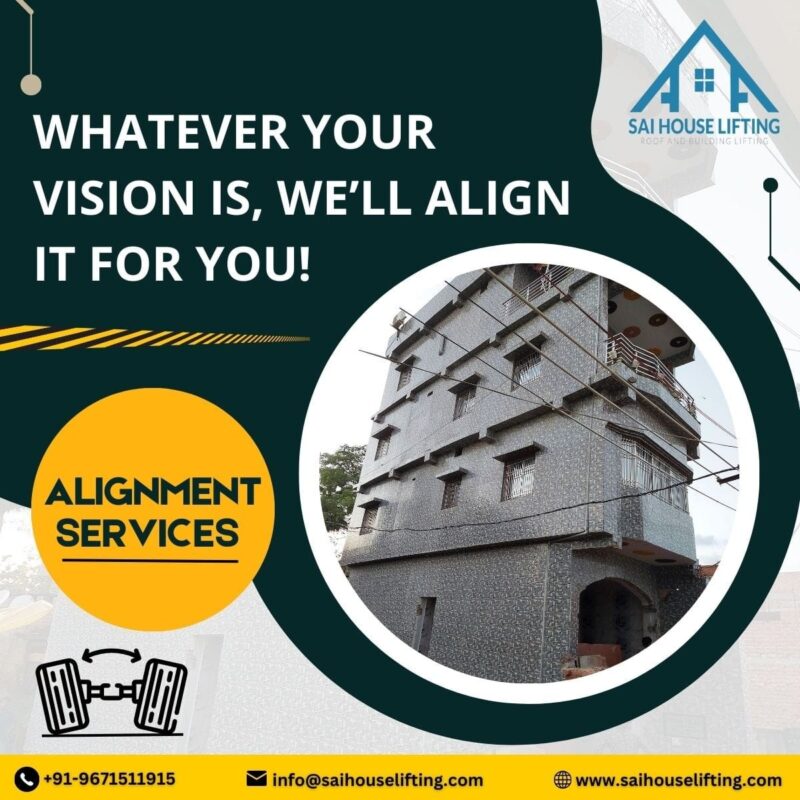 Shifting Your Home to a new place will prevent it from flooding and land subsidence
Shifting Your Home to a new place will prevent it from flood and land subsidence. It is a very common problem in Hyderabad. In India, many people are facing this problem and they have to lose their homes. Land subsidence is basically a process that causes the ground beneath your house to sink or collapse. This can cause your home to be damaged heavily or even completely destroyed. Floods are also very dangerous for houses because not only does it destroy the house but also other assets that you own like cars etcetera.. To avoid these kinds of problems, you should consider hiring an expert who will help you move your house easily without any issues at all!
Choose a safe option with us. Visit Sai House Lifting Service Today
We at Sai House Lifting Service are the best house-shifting service provider in Uppal, Hyderabad. We have a team of experienced professionals who will help you with your house shifting. We will help you to relocate your house safely and securely, without any damage or loss.
Conclusion
Shifting your home is a big decision and it requires a lot of time, effort, and money. But if you hire Sai House Shifting Service, then all your worries will be taken care of by the best professionals in Uppal Hyderabad. We provide world-class services at affordable prices with a 100% guarantee on our work. Our team of experts will make sure that you won't face any problems during or after the moving process so that you can enjoy your house in a new place without any worries. Explore more with us at saihouselifitng.com