Are you looking for the best house-shifting service in Kukatpally, Hyderabad? Then Sai House Lifting is the right place for you. We are providing our services to customers all over India and also provide you with reliable and skilled engineers to make sure that your move will be safe and secure. We will provide you with a list of top-rated, reliable, and professional engineers for house shifting to meet your time demands with whole safety.
If Your Are Looking For Best House Shifting Service In Kukatpally, Hyderabad, Look No Other Than Sai House Lifting Service
You can try our services if you want to get the best deal on your shifting your house, office, temple, etc needs. We provide you with a list of top-rated, reliable, and professional for the same. We make sure about the safety of both property and human life. Your walls,roof, pillars, and base will be kept the same as it is even after shifting to a new place.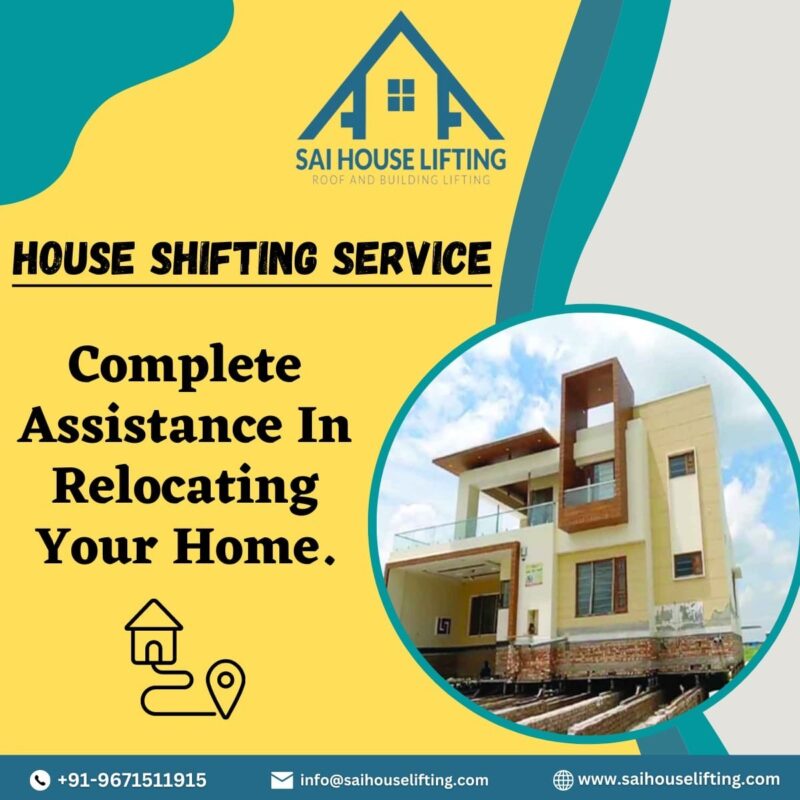 We Will Provide You List Of Top Rated, Reliable And Professional Engineers For House Shifting To Meet Your Time Demands With Whole Safety
We will give you the best house-shifting services in Hyderabad at the most affordable prices with 100% customer satisfaction. Our top-rated engineers are certified, trained, and experienced to handle any type of relocation project with ease and perfection.
We have a team of well-trained professionals who can handle both small-scale and large scale projects with ease and efficiency. You can get our services any time you want at a reasonable price
There Are Many Reasons For House Shifting Service In Kukatpally .
Moving house is a stressful experience, especially if you are planning to move from or to Kukatpally. Moving a house or any other structure from one city to another can be expensive and time-consuming, but at the same time, it is also necessary for those who want to live in a different region. Even though there are many reasons for moving house, the main reason behind it is that people not satisfied with the lower soil or outer conditions of the place they have their home. If you too wish to relocate your house or any other building in Hyderabad or any other city in India, then visit Sai House Lifting Service.
Lift Your Entire House Or Structure To A New Safe Place With Our Help
There are many reasons for house shifting in Kukatpally such as:
The newly bought home is located on a damp soil or with weak base that can lead to destruction of the structure .
Chances of earthquake and flood.
Found a better locality
Don't want to change your home structure.
Personal memories associated with home.
Cheaper in cost
Conclusion
Take care of your home when you are moving from one place to another by hiring professionals who provide complete house shifting services with whole safety. Visit Sai House Lifting Service for house shifting, lifting, and alignment service in Kukatpally and other cities in Hyderabad