Now our lifting, service is also available in Dibrugarh at Reliable and affordable prices.
We are providing you with our best house lifting service with safety and security with no risk.
We have our special team workers for lifting the house safely. We provide services like house lifting, roof shifting, and alignment to all types of buildings.
Sai House Lifting Is Now Also Available In Dibrugarh At The Best Prices
Now uplift your house with the help of experts, save your money call for the best prizes. Give us a call for house lifting services in India. Certified Professionals. Latest Technology.
House Shifting Services are also available!
Are you thinking about having your house lifted, perhaps because of flood risk, or a bad foundation?
You might be wondering just how safe it is.
Is a house ever at risk of falling when being lifted?
What happens if something goes wrong?
So, the answer is the Sai house lifting only which can lift your home safely. You don't have to bother about these questions because a specialized team of sai house lifting can lift your house with no risk of falling, nothing goes wrong and it is 100% safe.
Our services include house lifting and relocating, building a foundation, providing assistance to tenants during the moving process, and more.
Best Sai house lifting service in Dibrugarh
We can also help with residential and commercial services, including emergency house lifting.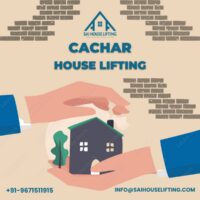 Conclusion
We are offering the best house lifting service in India. Our house lifting service is a one-stop solution for your needs. We offer the best services at affordable prices and our team of professionals will ensure that you get the best care possible. So, if you are looking for a house Lifting Service In in any part of India, contact us now at saihouselifting.com!